Sport photos: Pandemonium as fans prevent soldier from shooting AK47 after his team lost a game
Photos of football fans wrestling a gun from the hands of a soldier was captured in Uganda recently.
The incident happened after a football game between Onduparaka and Saints.
Trouble reportedly started when host Onduparaka slotted in a winner in the 95th minute.
To the chagrin of players and spectators, the soldier attached to the Saints cocked his gun and was ready to shoot. This irked people at the stadium, who wrestled the gun from him.
See the photos as shared by Twitter handle @poojamedia.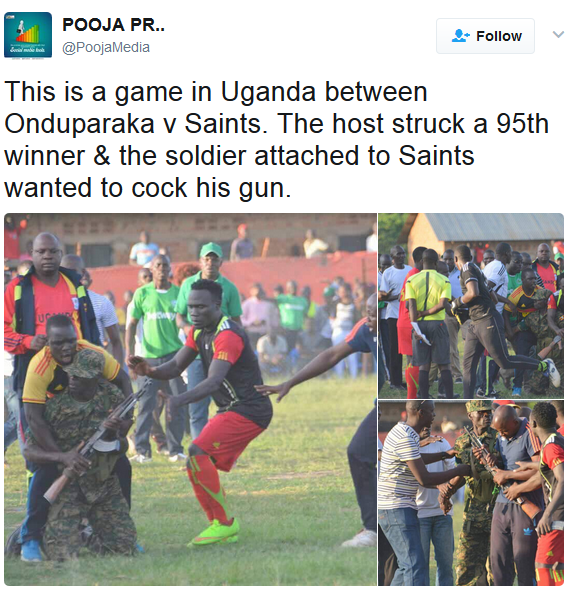 Punch